Aston Martin signs BMW motorsport boss as F1 team principal
Aston Martin signs BMW motorsport boss as F1 team principal
Aston Martin has appointed BMW's motorsport boss Mike Krack as its Formula 1 team principal in place of Otmar Szafnauer.
Krack, who had been at BMW since 2014 and came to lead its global motorsport programmes in Formula E and sportscar racing, has previously worked at Porsche and in F1 with the Sauber team.
He replaces long-time team member Szafnauer in charge of the F1 team, which falls under ex-McLaren CEO Martin Whitmarsh's overall direction and the ownership of Lawrence Stroll.
Krack, who described it as a "thrill and an honour", will reunite with the team's lead driver Sebastian Vettel having worked with the four-time world champion at the start of his F1 career at BMW-Sauber.
"Team Silverstone has always impressed me," said Krack. "It is full of talented people and real racers.
"That racer's culture and values are what is required to succeed in motorsport – I know that and my new colleagues know it, too.
"We will work incredibly hard. We want to win. Together, we will."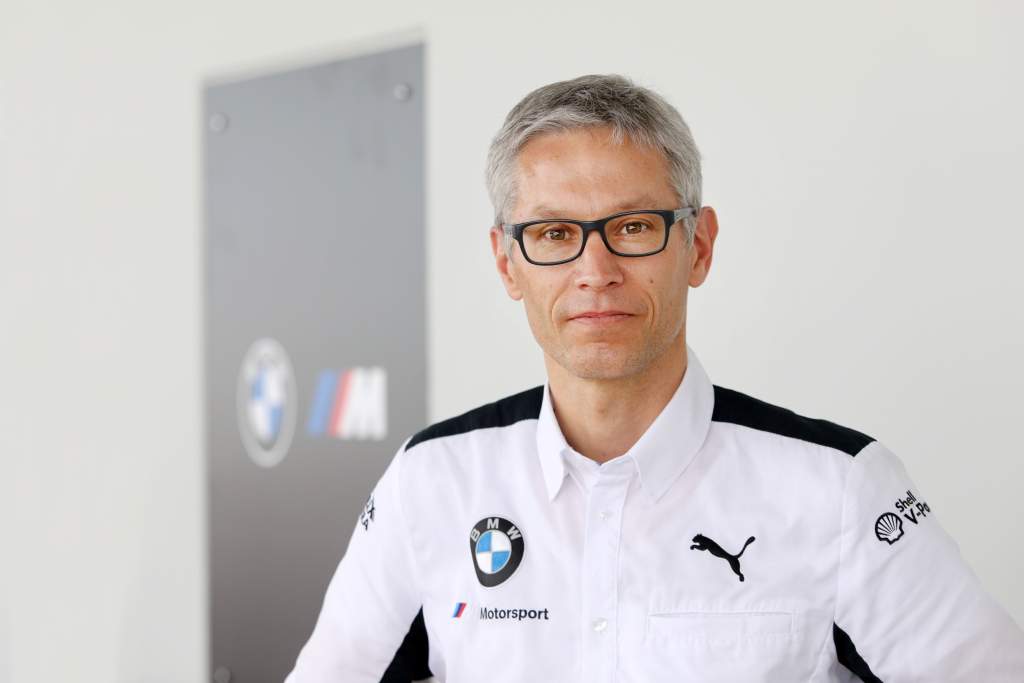 Whitmarsh called Krack "exactly the right kind of dynamic and modern team principal".
"Having worked in very senior motorsport positions at both BMW and Porsche, backed by an engineering background in Formula 1 with Sauber, Mike possesses a blend of experience and expertise that makes him the ideal choice for us," said Whitmarsh.
"He works well with drivers, having prioritised that aspect of his role at BMW in recent years, and also with engineers, since he speaks their language."
Team chairman Lawrence Stroll said: "We are hiring brilliant new people every week. Our new factory build is coming along very well. We have a fantastic roster of superb sponsor-partners.
"We are about to embark on year two of our five-year plan, the objective of which is to win Formula 1 World Championships.
"All the ingredients we require are coming together. Mike will play a central and leading role, reporting to Martin Whitmarsh and leading our technical and operational functions, our collective aim being to fulfil those lofty ambitions.
"We are on our way."
Thank you for your feedback!
What did you think of this story?
A. F1
via Formula 1 – The Race https://the-race.com
January 14, 2022 at 01:17PM