Is Hamilton F1 exit talk a real threat or a tactic?
Is Hamilton F1 exit talk a real threat or a tactic?
The silence on Lewis Hamilton's Formula 1 future has been deafening since Mercedes team principal Toto Wolff described him as "disillusioned" in the wake of last month's Abu Dhabi Grand Prix controversy.
But with fresh reports emerging that Hamilton has yet to make a decision about his continuing participation in F1 pending the outcome of the FIA's review of events in the 2021 season finale, the obvious conclusion is that Mercedes feels pressure needs to be kept on the FIA.
When Mercedes dropped its appeal against the stewards' decision to reject its Abu Dhabi protest, which was based on two procedural infringements related to letting only five lapped cars to unlap themselves and the timing of the restart, it did so on the basis that the FIA was taking action.
Initially, this action was the preparation of a report which, according to a statement issued by the FIA after last month's World Motor Sport Council meeting, then-FIA president Jean Todt proposed should be followed by "a detailed analysis and clarification exercise for the future with all relevant parties will now take place." That could only be welcomed as a positive step given the regulations were not correctly applied in Abu Dhabi.
But that same statement also laid out that FIA's view that the use of the safety car and the communications between the race direction team and F1 teams "have notably generated significant misunderstanding and reactions from Formula 1 teams, drivers and fans, an argument that is currently tarnishing the image" of the championship and impacting the "due celebration" of Max Verstappen's drivers' title and Mercedes' constructors' title.
In the context of the upcoming analysis of Abu Dhabi and F1's regulations, this might almost be described as prejudicial and was, at best, spectacularly tone deaf.
The FIA also promised that "any identified meaningful feedback and conclusions be made before the beginning of the 2022 season", which is perfectly reasonable.
That happened on 15 December, so almost a month ago. Since then, the FIA has said nothing meaningful beyond incoming president Mohammed Ben Sulayem saying he had reached out to Hamilton but not had a response and backing the process that had been launched.
Nobody could realistically expect this process to be complete by now. However, the FIA has offered no more details about the analysis, who is conducting it and what the timeline is beyond the declaration that learnings will be implemented before the new season starts. Transparency is essential if the FIA is to rebuild the credibility it has lost.
Given the scale of the controversy, that is an extraordinary head-in-the-sand approach that reflects the usual tactic of most organisations in such situations: to close ranks.
To better understand the situation with Hamilton, we can look back to what Wolff said last month when talking about the reasons for Mercedes dropping its appeal.
"We expect the commission to not only come up with words but actually good actions and we will hold them accountable for the actions because we cannot continue in a sport that is meant to be sport followed by entertainment and not the other way around," said Wolff.
"We are held ransom by ad hoc decisions, in every field – technical, sport – and therefore there needs to be clear measures in place for the start of the season so every driver, every team and the fans understand what's on and what is not on."
Mercedes is determined to see tangible action. At the bare minimum it needs to be convinced that the analysis the FIA has undertaken is a serious one – ideally with a public outlining of the how and why of the process laid out. That's the first bar that the FIA always had to clear and it does not appear to have done so.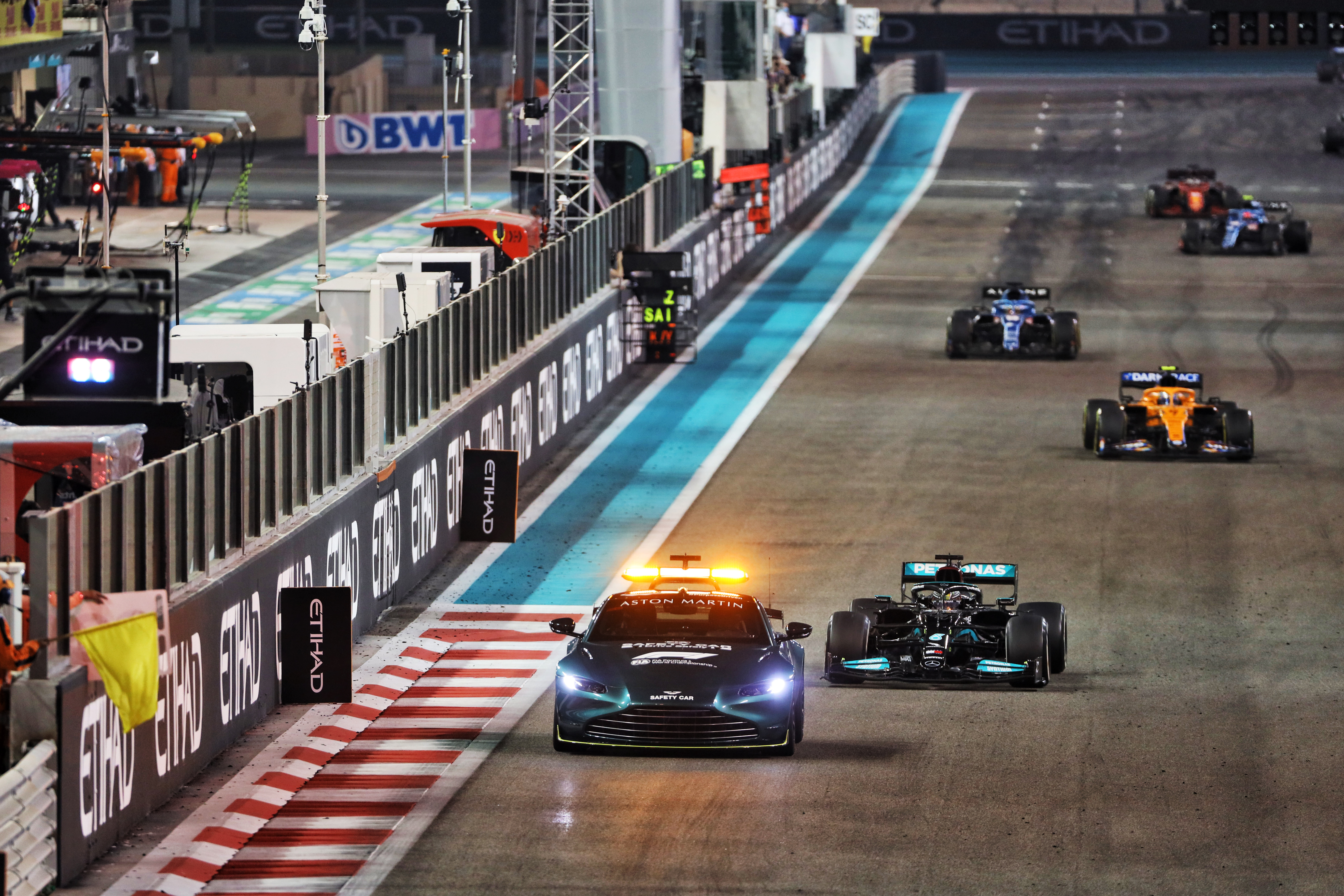 Mercedes also wants to see other actions taken. It's been clear since Abu Dhabi that Michael Masi's position as race director was untenable, so it's no surprise that his replacement is widely considered to be among the demands made by Mercedes.
It has also been suggested that Mercedes also wants to see FIA head of single-seater technical matters Nikolas Tombazis go.
This is plausible given the team's anger about the four small but significant aerodynamic rule changes that Mercedes feels were brought in for 2021 to curb its dominance. That's one of the "ad hoc" decisions Wolff referred to.
It's difficult for a competitor to hold a governing body accountable, so if you put yourself in Wolff's position, what weapons do you have?
Granted, it's a manufacturer team so there's always the threat of Mercedes withdrawing, but given it owns only one-third of a team that's core business is competing in F1, this isn't as potent a threat as it once was. And while Mercedes will have other channels to apply pressure on the FIA, it's not enough.
But Hamilton is different. He is F1's biggest star with a massive global reach. Yes, Verstappen is world champion and he could grow to take that top star status over the next decade – and nobody can doubt his brilliance. But Hamilton is box office both on and off track.
This means the possibility of him not just walking away from F1 because of his disillusionment not only at what happened in Abu Dhabi, but because of an inadequate response in tightening up problems with the way F1 is run that stretch far beyond that one race, is the ultimate Sword of Damocles.
For a threat to be genuinely powerful, you have to believe that whoever is making it is serious.
So what do we know about Hamilton?
Hamilton signalled his intention to compete in F1 in 2022 and '23 by signing a new contract so we know he wanted to continue. But he is also known to be furious with what happened.
Had he decided to quit in anger, we would know about it already, but this is not a binary situation. It's not about whether Hamilton wants to quit or continue, it's likely somewhere in the middle
That's what makes the implied threat – and we have to say implied as he has said nothing publicly – so powerful. It's not a question of whether he wants to use the weapon or not – but whether he's willing to do so if the FIA's response is unsatisfactory.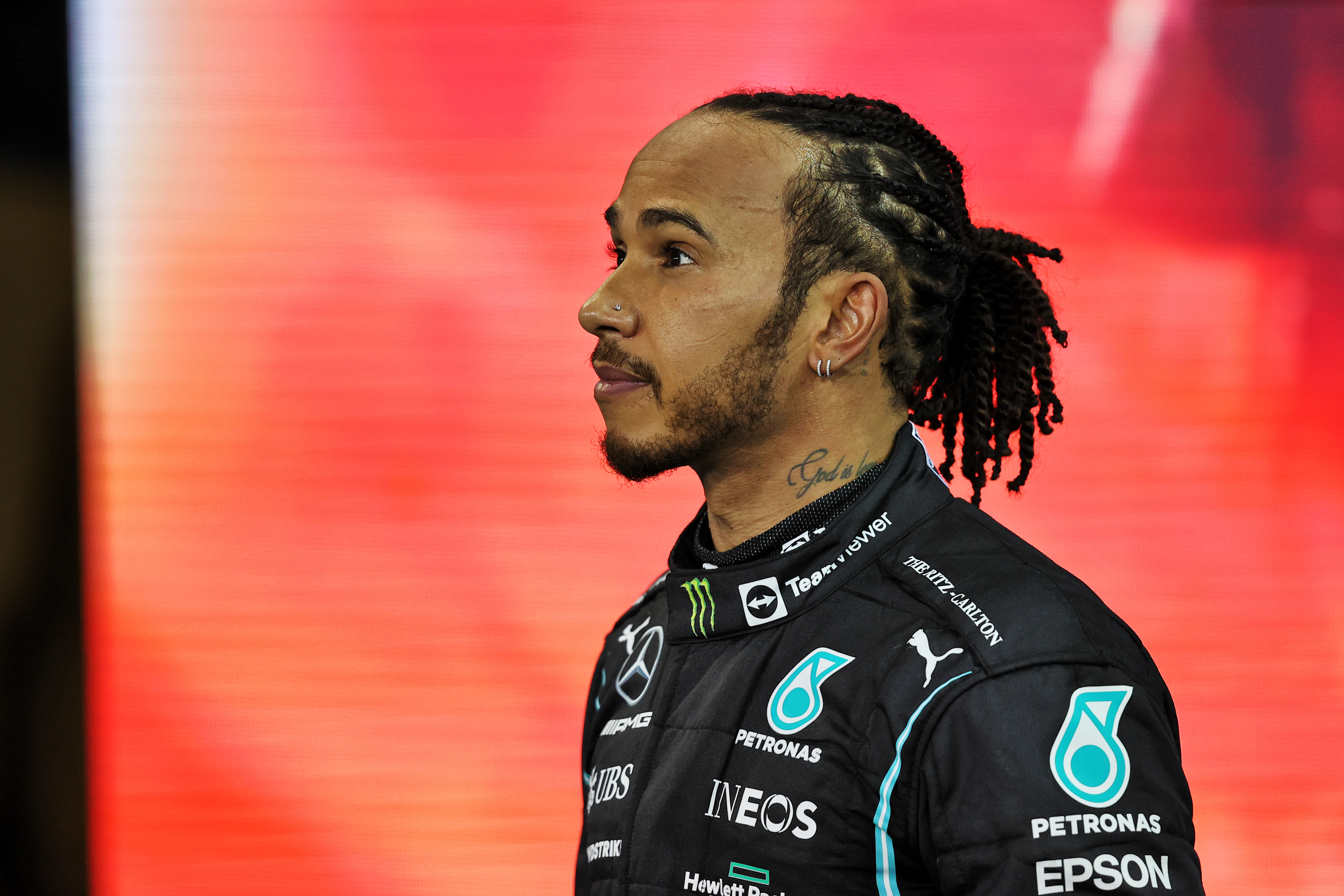 Hamilton quitting would have a seismic impact on F1. Yes, the grand prix world would continue to turn and it has a new generation of stars in Verstappen and the rest to fill the void, but the damage would be enormous.
To lose a superstar is an inevitable blow because age catches up with everyone, but to do so because they have no confidence in the governance and the legitimacy of the sport is completely different.
Not only would it be embarrassing for F1, but it would have tangible commercial impacts and cost fans. As history tells us, there's no better way to get through to F1's powers that be than threatening to hit them in the wallet, so that will strike fear into the hearts both of the FIA and F1. How much fear will depend on how seriously the FIA takes the possibility.
Mercedes and Hamilton will be closely aligned on this and doubtless have discussed this strategy. And it is not about changing the result of the 2021 championship because that ship sailed a month ago and it was clear from the start that this was never going to happen.
Instead, it's about something far more important – improving the governance of F1 and tackling what has been a growing problem.
That's something that any F1 fan should welcome because it transcends the tribal boundaries that have muddied the waters of this debate and turned it into one of Hamilton versus Verstappen when it's actually about something far bigger.
Mercedes has laid out its position. The FIA has not yet acted convincingly and decisively to tackle this issue head on, and Hamilton walking away therefore remains in play as a possible outcome.
A. F1
via Formula 1 – The Race https://the-race.com
January 11, 2022 at 07:39PM