Binotto admits Ferrari just 'can't take it anymore'
Binotto admits Ferrari just 'can't take it anymore'
Ferrari team boss Mattia Binotto says his team's 2021 campaign can't end soon enough as the Italian outfit just "can't take it anymore".
Ferrari's performance significantly improved this year compared to its dismal 2020 season, with the Scuderia now sitting third in the Constructors' championship, 39.5 points clear of rival McLaren.
Will Ferrari's attention and resources in Maranello now entirely devoted to its 2022 contender, which it hopes will carry it back into the winner's circle next year, Binotto's crews will go through the motions in the final two races of the season. But the sooner it's over, the better.
"What we had to learn we have learned," said the Scuderia boss, quoted by Italy's Corriere dello Sport.
"We're no longer developing anything and it's inevitable that we're scrambling to open a different chapter with a new car.
"I'll say it sincerely: we can't take it any more. We can't wait for this season to end."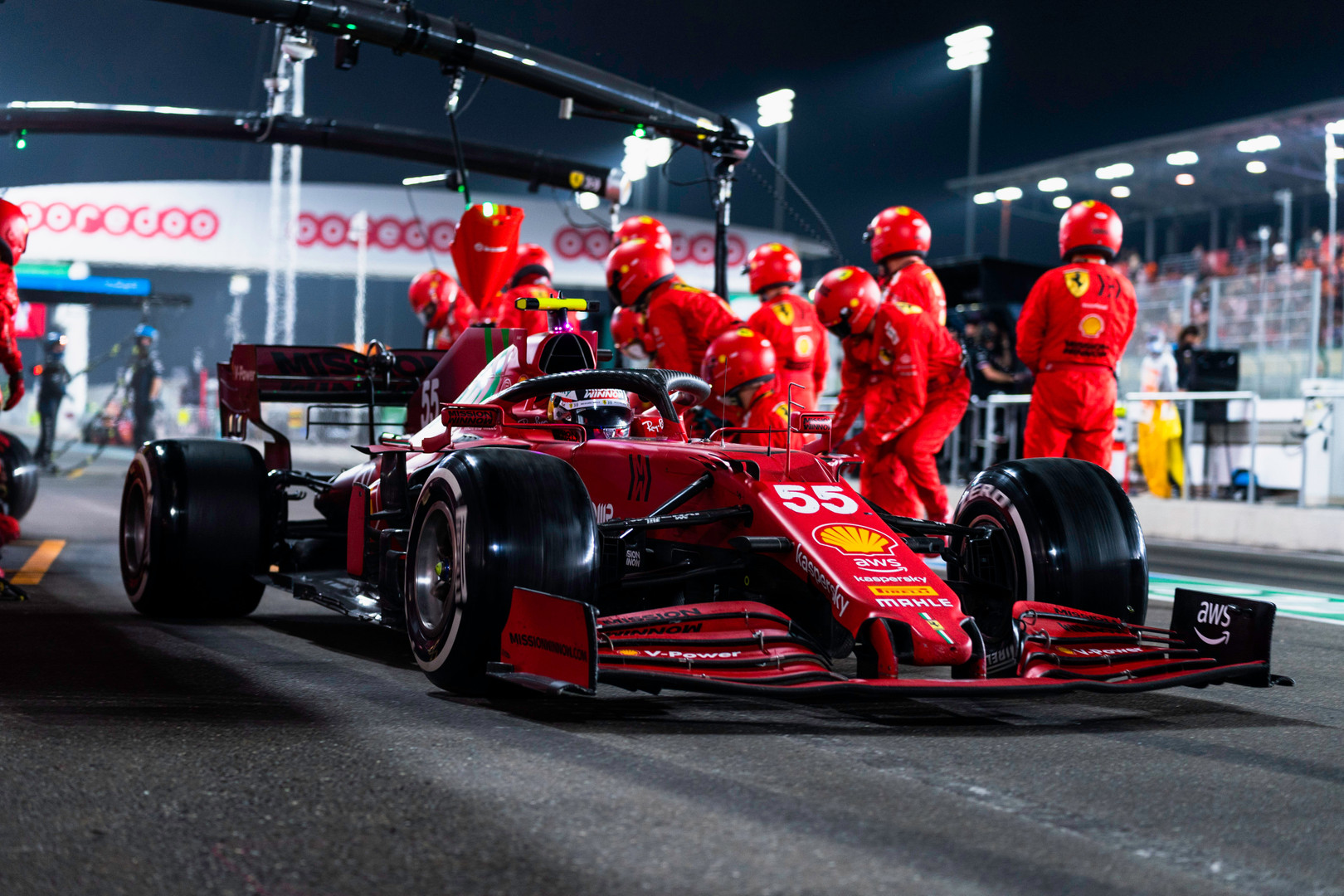 Binotto admitted that Ferrari's double-points finish in Qatar with Carlos Sainz and Charles Leclerc last weekend was somewhat of a relief given what it expected beforehand and in light of the tyre issues encountered by some of it rivals.
"It's clear that P7 and P8 are not what you aspire for, but we knew this was a difficult track for us for the tyre wear," explained the Swiss engineer.
"This is the car with which we suffered so much wear at Paul Ricard, the car hasn't changed in that regard. But I think we learned to manage it, for sure better than at Paul Ricard.
"From the first lap we asked the drivers not to push and try to do only one pit stop, so they held back in their driving.
"They didn't push neither in the first stint with the medium tyres nor later with the hard tyres, but just ten laps from the end when we were sure the tyres would make it to the end.
"And I have to say it worked, if you look at others who instead pushed when there's no need to do that, they got a puncture. So credit to the team who were able to manage the tyres.
"I see the strategy management, the tyres management, the pit-stops, the mechanics and once again the reliability were all very good, and both the drivers too did a good race.
"What we lack now is a fast enough car to compete for better positions."
Gallery: The beautiful wives and girlfriends of F1 drivers
Keep up to date with all the F1 news via Facebook and Twitter
The post Binotto admits Ferrari just 'can't take it anymore' appeared first on F1i.com.
A. F1
via F1i.com https://f1i.com
November 25, 2021 at 01:25PM