Steiner wary of sprints 'making the strong stronger'
Steiner wary of sprints 'making the strong stronger'
Haas team principal Guenther Steiner is keen to make sure sprint races do not help the bigger teams strengthen their position.
In 2021, Formula 1 rolled out the new sprint qualifying format for trials at Silverstone, Monza and Interlagos, consisting of a 100-kilometre sprint race on the Saturday to set the grid for the main race.
The usual Q1, Q2 and Q3 format was still in use, but brought forward to Friday as a way of determining the starting order for the sprint.
The concept is set to continue for 2022, with a targeted expansion to six of the 23 races, although any changes to the format are not yet set in stone.
Free Practice 2 on the Saturday before the sprint earned some criticism due to a lack of competitive lap times being set. There are also question marks over whether the sprints will continue as a qualifying method or a standalone event instead.
The number of points awarded is also being considered. In 2021, the P1 finisher and therefore pole-sitter earned three points, with two for P2 and a single point for the third-placed driver.
The cost cap also became an issue as teams suddenly had another 'race' and potential crash damage to budget for on sprint weekends, leading to an allowance being built in by the FIA.
With talks ongoing about the future of sprint races in F1, Steiner is wary of allowing the stronger teams to become even further out of reach via the points available, the absence of reversed grids and the extension to the budget cap.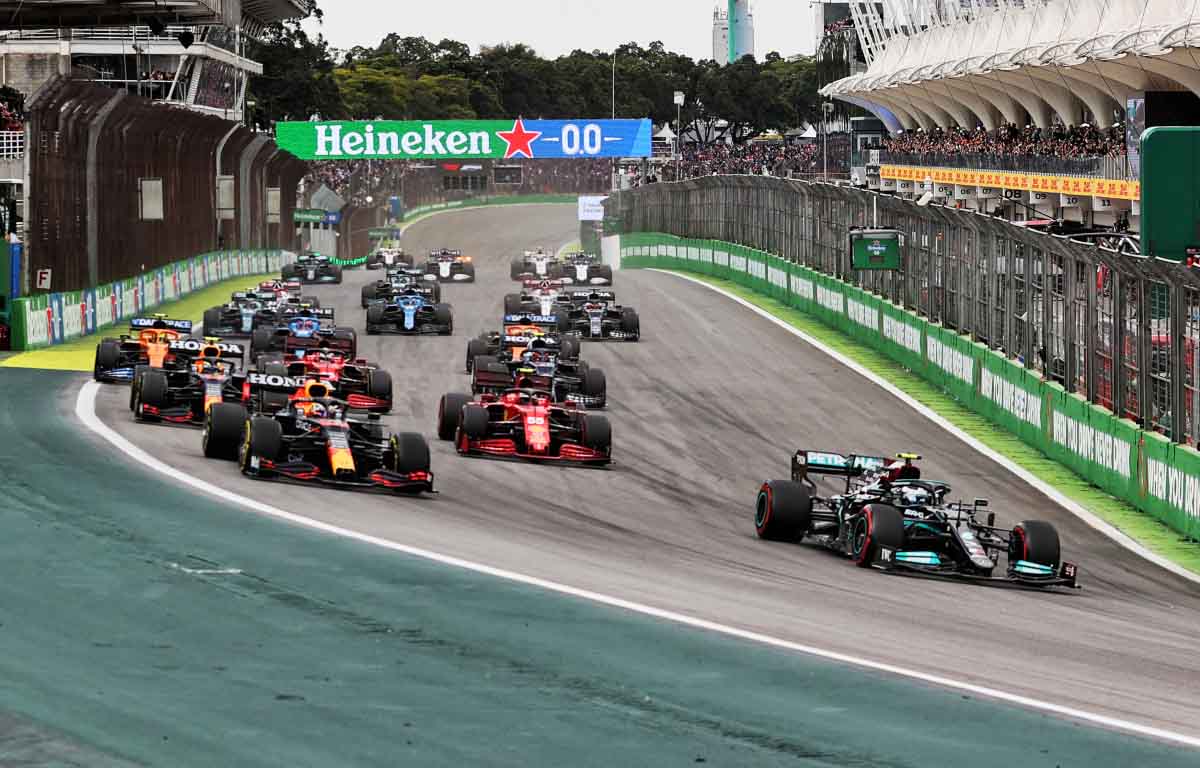 In an interview with Motorsport-Total.com, when asked for his views on sprint races, Steiner said: "If it doesn't hurt us sportingly or economically and if we try to make the sport better, I'm always in favour of it. Life should always be about making things better.
"There is a lot of speculation but certain things are still being talked about. There will be discussions about how they count for the championship. In principle, I'm not against it but it has to make sense.
"Nobody should have an advantage economically so the field is split. If we do it, it should be the same for everyone. Money, budget cap, everything. We are all doing the same thing, on top of what we are doing anyway. So why should the big teams have an advantage if there are more races?
"To make it more interesting, we've been talking about races with a reversed grid. And then all of a sudden it goes back to the direction of making the strong ones even stronger. We are helping the strong, so I don't think that is the right way.
"We took a big step with the budget cap. But now we are trying to undermine that big step by finding ways around it. We need to make sure payments and exemptions in the cost cap for sprint races are the same for everyone."
Quizzed on the ideal concept for sprint races in F1 to his mind, Steiner reiterated they should not have too great an impact on the number of points scored and the outcome of a grand prix.
"I haven't thought about that very much," Steiner admitted when asked for his version of the sprint format.
"You have to calculate in such a way that the sprint race doesn't have too big an impact on the championship. You have to find ideas on how to make that happen so [the sprint] does influence the race, but not too much either.
"Because if only the first three drivers get points, you don't really have motivation [further back] to do anything. But I don't have an answer there yet. I'm sure we will have some good ideas to put together a good format."
The post Steiner wary of sprints 'making the strong stronger' appeared first on PlanetF1.
A. F1
via PlanetF1 https://ift.tt/2LsBE1K
January 11, 2022 at 05:11PM