How a struggling F1 outfit ended a painful five month wait
How a struggling F1 outfit ended a painful five month wait
Lance Stroll claimed his best result of the 2021 Formula 1 season with sixth in the Qatar Grand Prix, with the Canadian pointing out after the race that "it wasn't one of those where we just got it handed to us".
With Sebastian Vettel backing him up in 10th place despite dropping from 10th on the grid to 17th on the opening lap after running wide at the first corner when he was caught out by a lack of grip, this was only the third time in 2021 that Aston Martin has had both cars in the points after the Monaco and French Grands Prix, and its biggest single points haul since Azerbaijan in June.
But with the spate of punctures having played a role in Stroll finishing that high, does his claim that the result was on pure merit stand up? And does it indicate a genuine breakthrough for a team that has overall had a disappointing first season in its high-profile new guise?
Vettel's fastest lap in qualifying was the closest Aston Martin has been to the pace in dry conditions since the British Grand Prix, 10 races ago.
Stroll had no explanation for the strong pace of the car after executing a successful one-stopper, overtaking Yuki Tsunoda in the first stint then benefitting from punctures suffered by Valtteri Bottas and Lando Norris to take sixth having undercut his way past Ferrari's Carlos Sainz.
"No I don't, the car was just feeling good from the first lap," said Stroll when asked to explain the speed.
"I had a good start, we got past Tsunoda at the beginning, caught the group ahead of us – Sainz and Ocon. We just had good car pace and we got P6.
"I've had a rough run the last three races, but it's not just the result [that feels good]. We actually had the pace.
"It wasn't one of those where we got it handed to us. I think we were heading to get Ocon, we had better pace, so there are a lot of positives to take away."
Stroll finished just seven-tenths of a second behind Ocon, with Sainz just over sixth-tenths behind.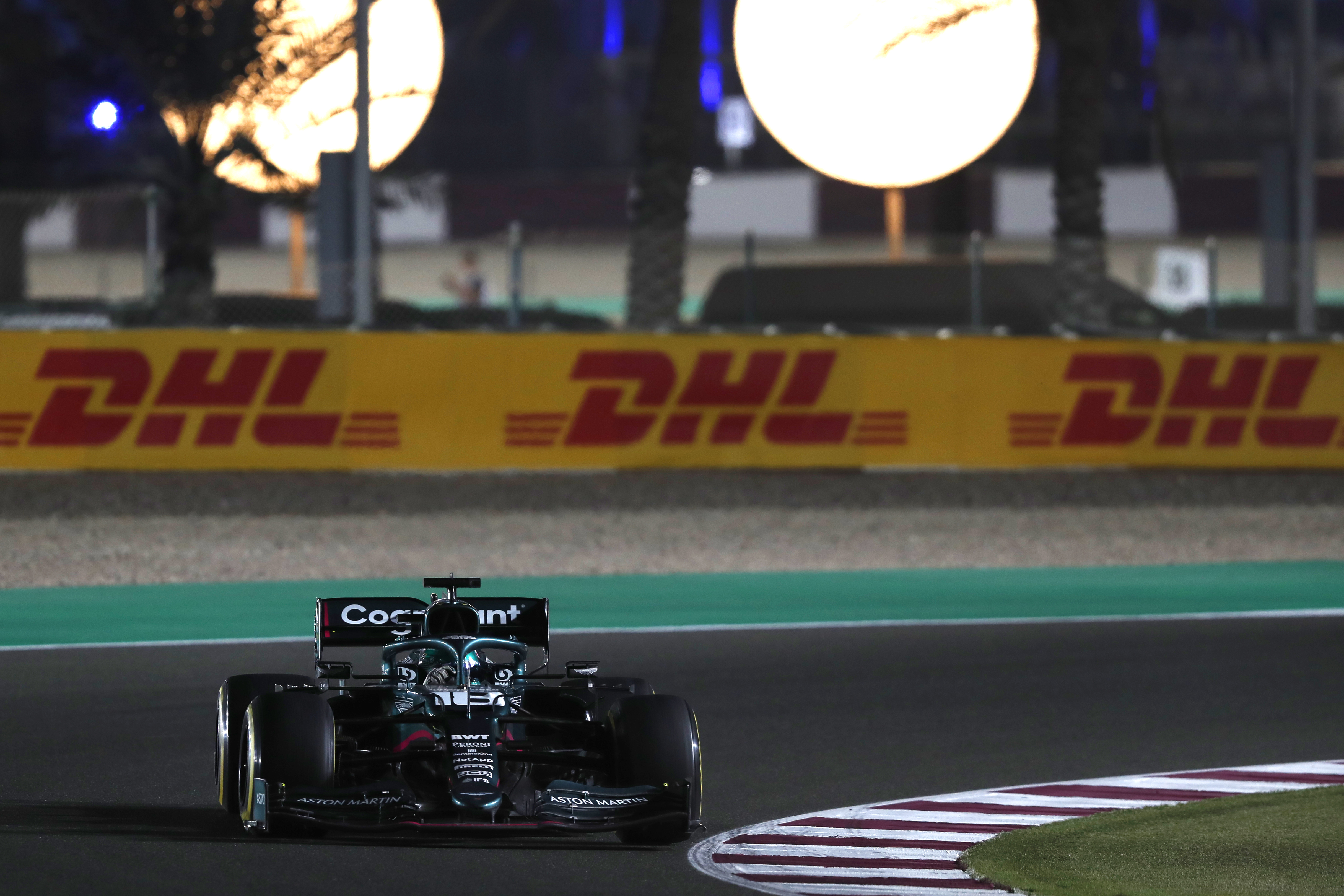 This ended a run of three races without a point. In the United States, Stroll's race was compromised by first-corner contact with Nicholas Latifi, with a back-of-the-grid penalty for a power unit change restricting him to 14th at Mexico City.
In the Brazilian Grand Prix, he retired with damage having earlier been hit by Tsunoda in a first-corner clash that earned the AlphaTauri driver a 10-second penalty.
Vettel has had the higher peaks than Stroll, finishing second in Azerbaijan, fifth in Monaco and Belgium and also taking second on the road before his exclusion for insufficient fuel to supply a 1-litre sample in Hungary.
He has also established himself as generally being the fastest Aston Martin driver in qualifying in the second half of the season.
His drive had to be more aggressive than Stroll's given the need to make up places after he went wide with Bottas at the first corner, but he was able to make some key overtaking moves and also achieve a one-stopper – only losing ninth place in the closing stages when the recovering Norris passed him.
With nothing to fight for in the constructors' championship – Aston Martin now sitting well behind the battle for fifth between Alpine and AlphaTauri and well ahead of Williams – the result was a consequence of a well-executed good weekend on a track that mitigated the weaknesses of the car.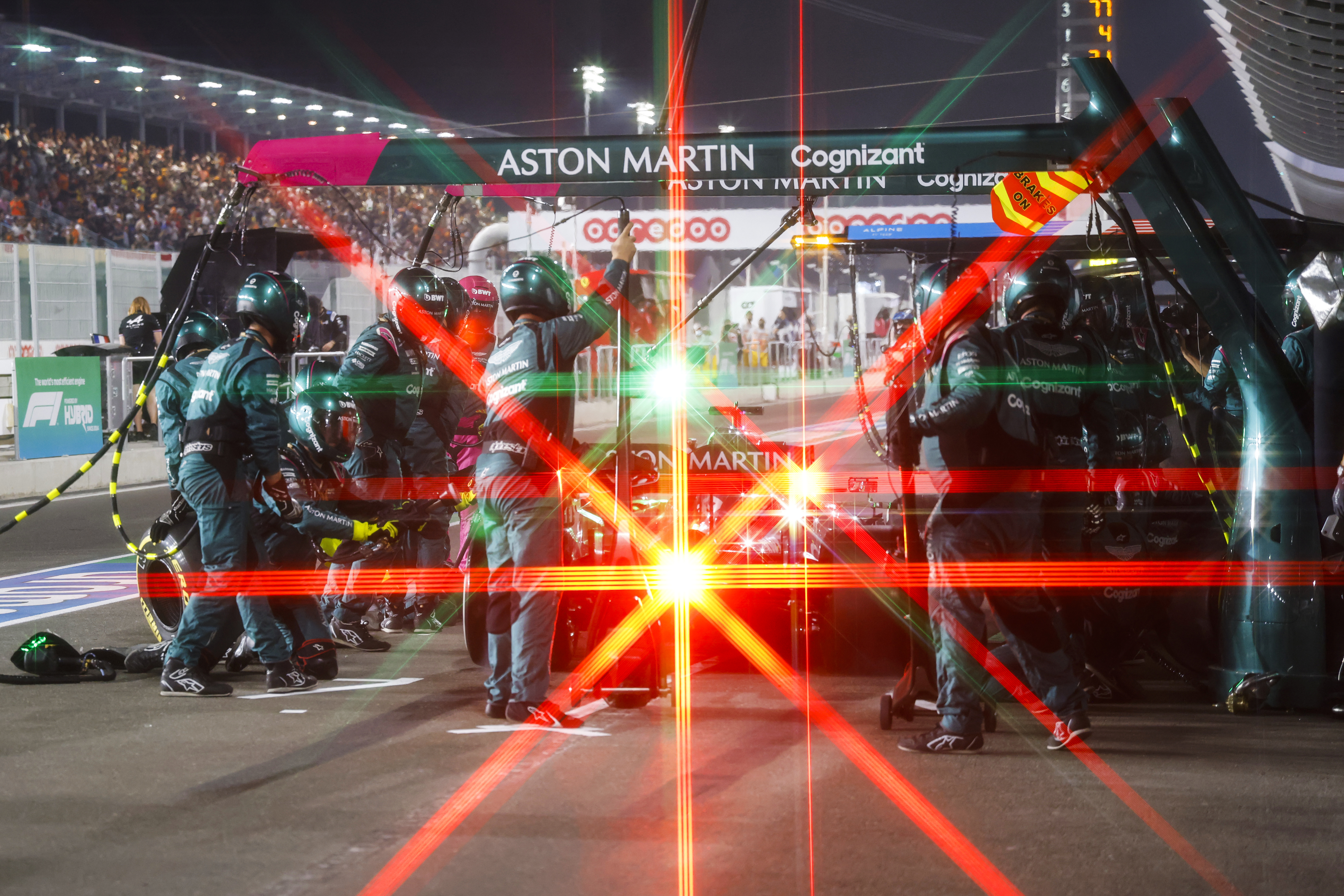 It was also a combination of good execution and relatively good front-left tyre wear that allowed it to perform at the upper end of its performance window rather than indicative of any fundamental shift in its competitiveness.
Though there was a degree of fortune around who did and didn't suffer punctures, the Aston Martin was preserving its tyres and Stroll was following team instructions on minimising wear – saying his blowouts at Mugello last year and Baku this season were very much in his mind.
The real focus for Aston Martin is 2022 and has been for a long time now. But a morale-boosting result in a season that has been one to endure rather than enjoy thanks to the impact of the off-season aero rule changes is no bad thing.
Thank you for your feedback!
What did you think of this story?
A. F1
via Formula 1 – The Race https://the-race.com
November 25, 2021 at 11:03AM