Hamilton brands Mercedes W12 'monster of a diva'
Hamilton brands Mercedes W12 'monster of a diva'
Lewis Hamilton says the W12 is a "monster of a diva" in the sense that nailing the correct setup has been extremely difficult.
Going into the 2021 campaign Mercedes were rocked by the new aerodynamic regulations, but have sustained a title challenge against Red Bull throughout the season, and now go into the final two rounds seemingly with the best package.
Now only eight points behind Drivers' Championship leader Max Verstappen, Hamilton has been dominant in the most recent rounds, Sao Paulo and Qatar, so the secret to getting the W12 firing on all cylinders has been found.
But, as this "rollercoaster" of a season has proven, discovering that optimum working window for the W12 has been a mammoth task.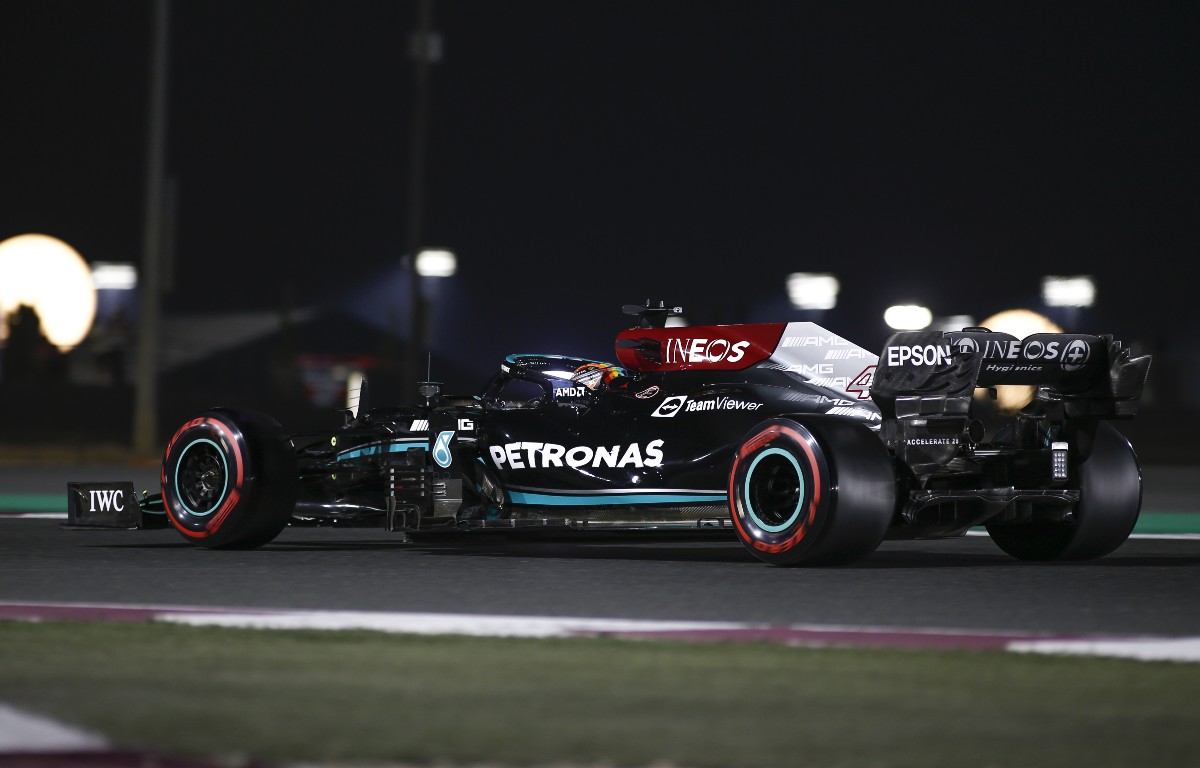 "I would say what I've noticed this year, which is just a fact, is that the car has been very, very hard to set up," said Hamilton, as quoted by Motorsport.com.
"I can't remember if it was last year or before [referring to the 2017 original 'diva' Mercedes], Toto [Wolff, team principal] would say it was a diva. But this one is a monster of a diva.
"And what we often find, plus we've had less practice time, is that it's been harder to get the car in the right window.
"Therefore, when you don't get the car in the right window, you just limit your potential. So I'm just not able to maximise my ability through the setup not being in the right place, and it's been very, very hard to get it into the right place.
"[In Brazil]I got the car exactly where I wanted. And that was like literally hitting the nail on the head. But that's like maybe once or twice we've done that this year.
"We knew we were going to lose all this downforce and, once we found how much downforce we lost, the whole characteristics of the car shifted.
"What we had worked on for so many years, getting the car into that sweet spot like last year, it's been a nightmare to undo or play with the tools, when you can't actually change any of the tools.
"It just is what it is, and it's been about trying to find smart ways to work around less downforce. There have been a lot of elements that have made it harder than ever.
"It's been the hardest car to set up and I've done a lot of sim testing. But even sim days, you go and do a sim day and the sim is not in the right place it's supposed to be – the grip level's not right or the wind effect is not right, or the thermal degradation is set wrong, so you can come away with bogus numbers.
"You have to be so careful with the data that you are receiving and the decisions that you're making. It's been a rollercoaster ride."
So, considering all these elements that Hamilton and Mercedes have been forced to manage, the seven-time World Champion has been pleased with his own performance level.
And crucially, he feels his commitment is at an all-time high.
"I would say I've been more committed than I've ever been," Hamilton stated.
"I've generally been very happy with my commitment and my performance."
The post Hamilton brands Mercedes W12 'monster of a diva' appeared first on PlanetF1.
A. F1
via PlanetF1 https://ift.tt/2LsBE1K
November 25, 2021 at 06:03PM