F1 could be 'ruined' with full switch to pay-TV
F1 could be 'ruined' with full switch to pay-TV
Formula 1 is in danger of being watched only by "motorsport freaks" if it is solely available on pay-TV, according to a media expert.
Long gone are the days when all grands prix were free-to-air on the traditional television channels, with Sky now holding the rights in the big markets of UK, Germany and Italy. Only with few exceptions can non-subscribers in those countries watch a race live.
In Germany, this is the first season F1 is, for the most part, being broadcast exclusively on Sky's pay-TV channel.
Consequently, the viewing figures have been slashed, down from an average of 4.55 million in 2020 when the races were also shown on RTL to just 816,000 on Sky this year.
Ian Holmes, media rights director of Formula 1, quoted by Sport Bild, said: "We've had success in the German market and appreciate the large audience RTL brought, but overall viewership and rights revenue were down."
He added that viewing figures are "about as expected" this season but Formula 1 are "happy", adding: "There's still a lot of coverage on digital and social channels which keeps German fans heavily engaged."
Check all the latest 2021 teamwear via the official Formula 1 store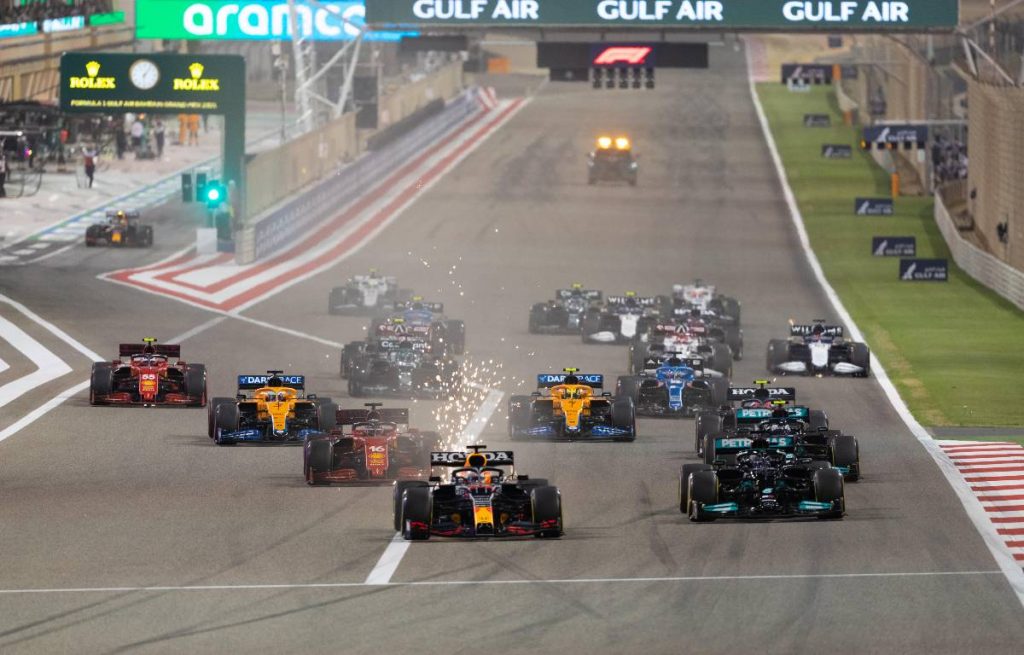 But Stefan Kurten, CEO of Swiss media consultants Inmediaz, thinks Formula 1 could "ruin itself" by making live TV access available only through paid channels.
"A racing series like Formula 1 ruins itself in the long run by taking the step of running only on pay-TV," said Kurten.
"You reduce your audience to the hardcore of fans. So you become more and more a show only for motorsport freaks.
"You pay for higher rights revenues with an increasing loss of relevance. In the medium term, this then causes unrest among sponsors."
Meanwhile, Formula 1 have agreed deals with multiple broadcast partners in Asia until the end of the 2022 season after news that Fox Sports channels in the region are closing.
From the Turkish Grand Prix onwards, agreements have been made with PCCW (Now TV) in Hong Kong, Singtel in Singapore, TrueVisions in Thailand, Tap DMV in the Philippines, Astro in Malaysia and Brunei, Emtek Group in Indonesia, VSTV in Vietnam and Canal+ in Myanmar. The deals for Brunei, Indonesia and Myanmar are subject to final confirmation.
"Following the closure of the Fox Sports channels in Asia, we are very pleased to be entering these new partnerships in order to ensure we can continue to bring the F1 action to our fans there," said Michaella Snoeck, head of media rights at Formula 1.
The post F1 could be 'ruined' with full switch to pay-TV appeared first on PlanetF1.
A. F1
via News – PlanetF1 https://ift.tt/2LsBE1K
October 14, 2021 at 09:09AM