Marko mystified by Mercedes' power since Silverstone
Marko mystified by Mercedes' power since Silverstone
Helmut Marko says it is a "mystery" where Mercedes have found the engine performance gains that he fears will give them an advantage at four of the final six tracks.
Mercedes put arguably their fastest car yet on the track at the Turkish Grand Prix, Lewis Hamilton quickest in qualifying ahead of Valtteri Bottas. Max Verstappen was over three-tenths down.
Mercedes' gains, which Red Bull feel started to come to the fore at the British Grand Prix, have the Milton Keynes squad scratching their heads as to the how with Red Bull team boss Christian Horner telling Sky Sports that "something is strange there".
Stopping short of accusing Mercedes of doing anything untoward, he added that it is "for the FIA to look at and for them to police, but the straight-line speed… when you've got straight-line speed that is greater with a DRS open, that is pretty impressive."
Marko too is perplexed as to what Mercedes are doing to give them the added speed, and fears it could mean Red Bull will be on the back foot at four of this year's final six races.
The only two he doesn't think will play to Mercedes' engine strength, the high-altitude Mexican and Brazilian GPs.
"It is a mystery to me what power Mercedes has found in terms of power in the drive sector since the race at Silverstone," he told F1-Insider.com.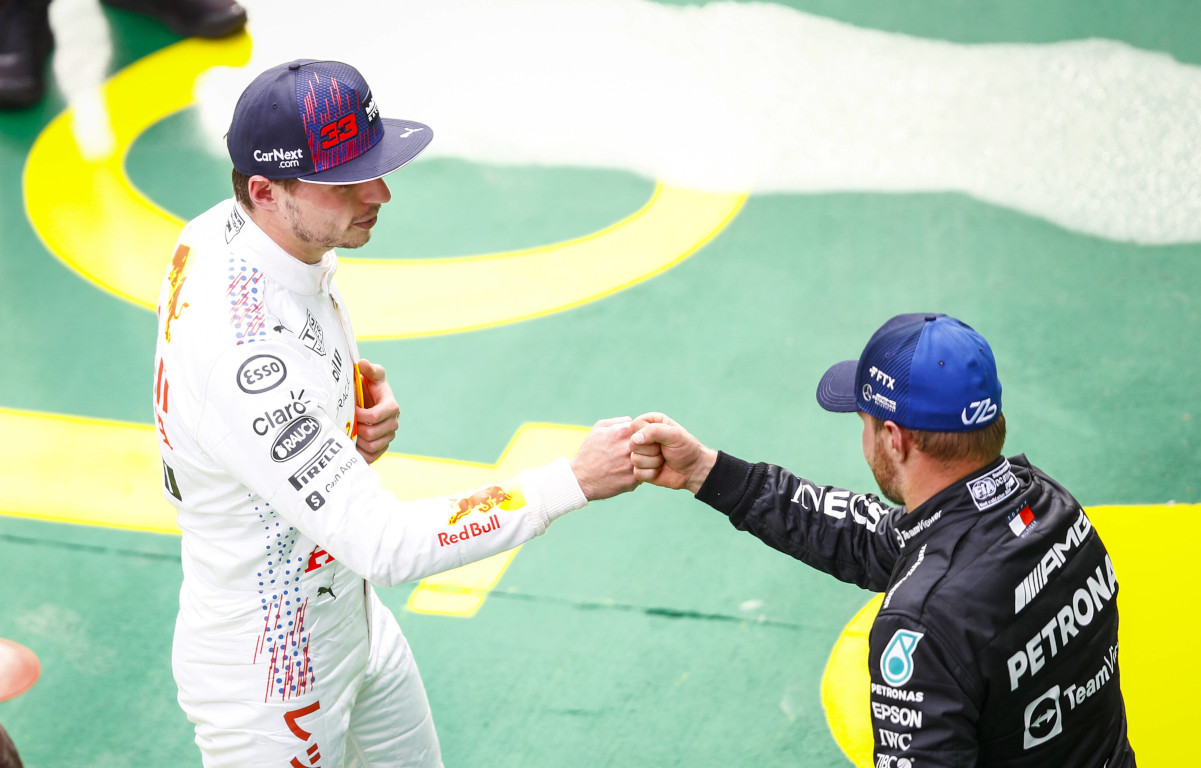 Red Bull merchandise is available to purchase now via the official Formula 1 store
He added: "At the moment I only see two races where we have an advantage because of the altitude – Mexico and Sao Paulo.
"Mercedes is currently the favourite on the four other tracks."
Red Bull, though, have in recent weeks pulled off surprises at tracks where Mercedes were expected to dominate, most notably Spa and Sochi.
Verstappen won at the power-hungry Spa-Francorchamps circuit while later in Russia he came from the back of the grid to finish P2 behind Hamilton.
Turkey was another good result at a race where Mercedes had the better pace.
"Of course we are satisfied with the result in Turkey," Marko added. "It was one hundred percent damage control.
"Bottas was out of reach with his speed.
"Hamilton could have made it even further ahead in terms of speed after his starting place penalty, but Tsunoda and Perez cost him the time he was missing in the end. That was also the plan."
Marko is happy to have design guru Adrian Newey, who a few months prior was injured in a cycling crash, back at the track with Red Bull.
"We are well positioned across the board, but Adrian is of course the head of the inspiration," said the Austrian. "He was here in Istanbul for the first time and was able to help us again."
The post Marko mystified by Mercedes' power since Silverstone appeared first on PlanetF1.
A. F1
via News – PlanetF1 https://ift.tt/2LsBE1K
October 12, 2021 at 06:26PM